Background
In 1999, UNIDO initiated a supplier development programme aiming to support small and medium-sized manufacturers in the automotive component industry in India. In specific, the programme facilitated MSMEs in the sector to overcome challenges related to low productivity, insufficient and inconsistent quality, as well as scalability issues resulting in MSMEs to become more efficient, reliable and cost-effective suppliers.
The programme, which was funded by the Government of India, was jointly developed and implemented by UNIDO and the Indian Automotive Component Manufacturers Association of India (ACMA) with the support of FIAT.
The UDAY-PRIDE (UNIDO-DHI-ACMA Yojana – Professionalism, Responsibility & Innovation in Driving Excellence) came into existence after the success of its predecessor projects which started in 1999 and ran until 2010, and most recently, after the successful completion of Phase 1 of the new advanced subsidized training and counselling programme UNIDO-ACMA-DHI Partnership Programme Phase-I (2014-18).
The previous phase, Phase I of the renewed partnership, ran from 2014 to 2018. It assisted 152 SMEs against the initial target of 120 (27% more) in 26 clusters at various geographical locations in India that covered the main automotive production hubs in North, West, East and South regions.
The current Phase II of the UDAY-PRIDE programme which is running from 2019 and is expected to finish at the end of 2022 focuses on productivity and innovation. This phase seeks to cover 275 companies through shop-floor intervention counseling training programme along with lighter e-Learning online programme across various geographical locations in India.
Objectives
The project aims to strengthen the capability/competency of Indian small and medium-sized automotive component and other allied manufacturers to meet the stringent quality, delivery and cost requirements of OEM/Tier-1s. Focus is also on enhancing their productivity and operational performance levels so as to facilitate their inclusion into domestic as well as the global supply chains.
Beneficiaries
Indigenous automotive component suppliers and other (lower tier) MSMEs; Technology Experts of business support institutions; Academic institutes and R&D community; and Industry Associations
Outcomes
Improved productivity and innovation of automotive component manufacturers through application of world class techniques and improvement of the industry's business support and innovation ecosystem.
Phase 1 of the project successfully implemented in 25 clusters, 152 companies across India and phase-II project aims to increase the scope and coverage of the Partnership Programme to 275 component manufacturers to provide practical services to SMEs to achieve the following inter-related outputs:
Increase the availability and applicability of productivity improvement and innovation enhancement methods and tools and capacity of ACMA counsellors for automotive component manufacturers.

Improve productivity of selected supplier companies through adoption of continuous improvement techniques through counselling (target 225 component manufacturers) and skills development through e-learning (50 component manufacturers) across all geographical locations in India.

Improve the sector ecosystem for better delivering innovation and business support to the automotive sector for automotive supply chain development and innovation.
Modules
The programme contains below-mentioned 6 core along with optional elective modules:
Visual Management and Workplace Safety
My Work My Place
Quality Management
Waste Management
Material Management
Productivity Management
UDAY-PRIDE E-learning portal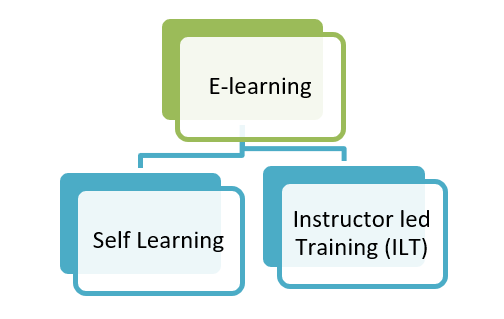 The portal features:
Provides training on lean manufacturing tools and techniques
Supports dual form of learning, the self-learning and instructor-led learning (ILT)
Over 300 minutes of animated content
In-video Learning checks/chapter Questions
Resources/exercise files
Forum to start questions and raise questions
Certificate on completion of course
Transcript on completion of one or more modules

Supporting Innovation & Digitization
Industry 4.0

Training and awareness raising for UDAY-PRIDE Counselors and cos.
Trial Assessment of 63 Companies
Deep Dive interviews of 4 companies for best practices
Assessment Report published
Work for Pilot Implementation started

System of Innovation (SI)Sectoral System of Innovation (SSI) Survey measures perceptions on the functioning of the SSI for a comparative analysis of the knowledge and policy linkages which shape innovative activities as well as barriers to innovation in the economy.

Data collected from 357 actors.
Draft Report ready
Policy recommendations to MHI.