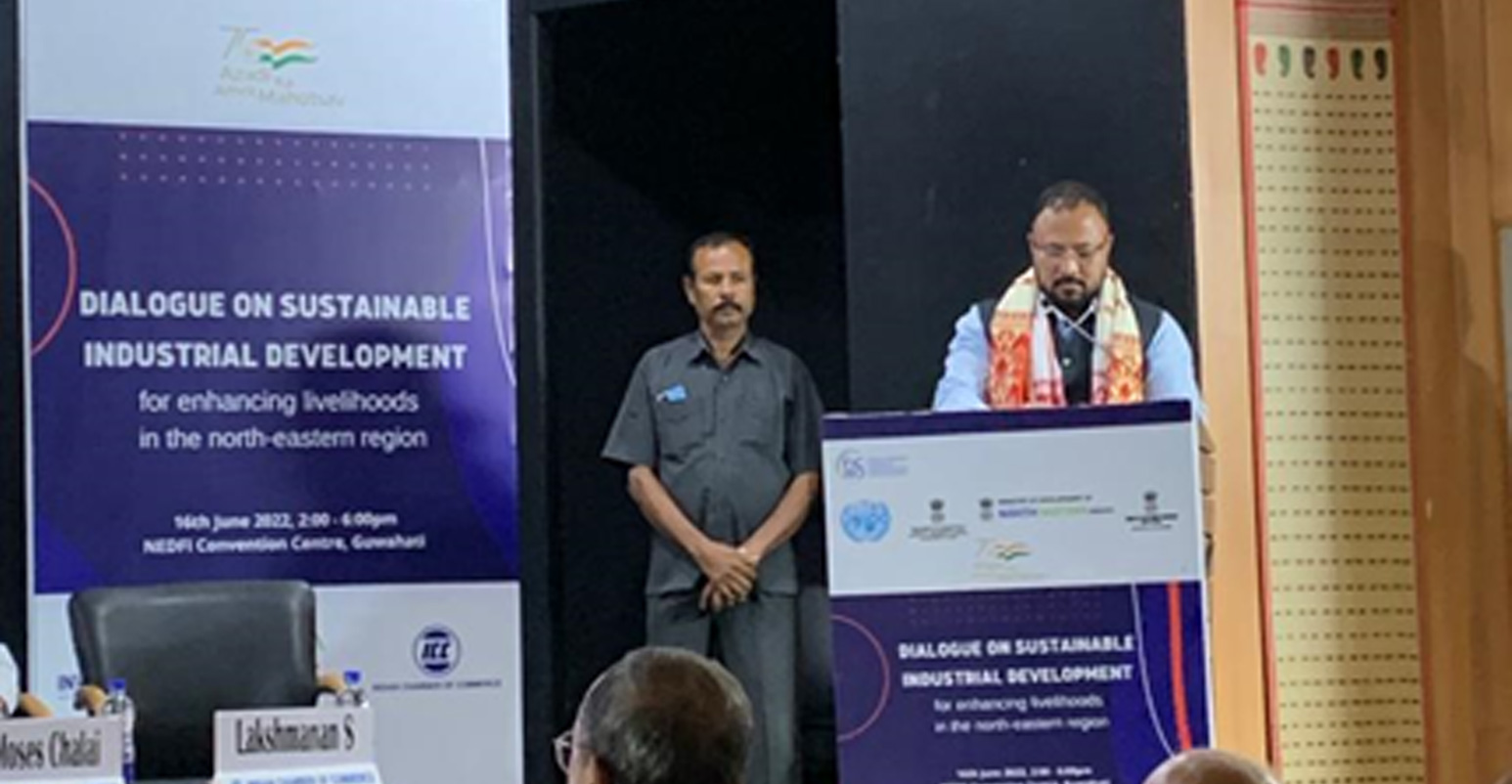 Paving the way for sustainable industrial development in India's north-eastern region
16 June 2022, Guwahati: A global biodiversity hotspot, the north-eastern region of India fosters a unique scenario with its geography as varied as its culture. Rooted in its diversity, the north-eastern region is endowed with huge untapped natural resources, and is recognized as the eastern gateway for the country's 'Act East Policy.' The economy of the region is largely driven by agriculture, which provides livelihood to 70 percent of the population. Agriculture also provides a strong foundation for opportunities in establishment of new industries in the region, with higher employment generation potential and higher wages.
To explore such untapped opportunities, and make provisions for setting up sustainable industries that harness local resources, and have the potential to generate large-scale livelihoods in the region, a stakeholders' dialogue on opportunities and challenges was organized by the Facility for International Cooperation for Inclusive and Sustainable Industrial Development (FIC-ISID) in partnership with the Ministry of Development of Northeastern Region and the North-eastern Council, Ministry of DoNER. The dialogue was hosted by the United Nations Industrial Development Organization (UNIDO), Indian Chamber of Commerce (ICC), Invest India and North-East Development Finance Corporation (NEDFi), and supported by the North-Eastern Regional Agricultural Marketing Corporation Ltd., North-Eastern Handicrafts and Handlooms Development Corporation Ltd. and Indian Institute of Banking and Finance and Assam Tourism.
At the event, Mr. Bimal Borah, Hon'ble Minister, Ministry of Industries and Commerce, Government of Assam stressed on the need to fast-track efforts to bring about industrialization in the region. "Although Assam has a vibrant industrial base which spreads across the wide spectrum of existing industries, there is scope for more," he said. Committing to take up progressive plans for industrial sector development in Assam, he added, "The government looks forward to reviewing project ideas and based on their merits, suitability and investment potential, we are open to collaboration with UNIDO and other financial institutions." He further underscored the importance of a strong approach at both regional and state levels to proliferate industrial development in the region.
With about 5,483 kms of international border, the region is strategically important. However, despite its rich diversity, socio-economic development in the region has been held back, owing to factors such as remoteness with limited infrastructure and connectivity.
To build back and enable industrialization in the region, Dr. Lakshmanan S, IAS, Secretary, Department of Industries and Commerce, Assam stated that it was important to strengthen planning, resource mobilization, finance, sourcing of raw materials, execution, a facilitating environment, and above all, clear coordination.
Citing the areas such as tea, rubber, pineapples and pumpkins that need to be explored to ensure a "tidal wave impact" in the region, Mr. K. Moses Chalai, IAS, Secretary, North-Eastern Council said, "It is important that we build on the strengths of each state in a strategic and focused manner."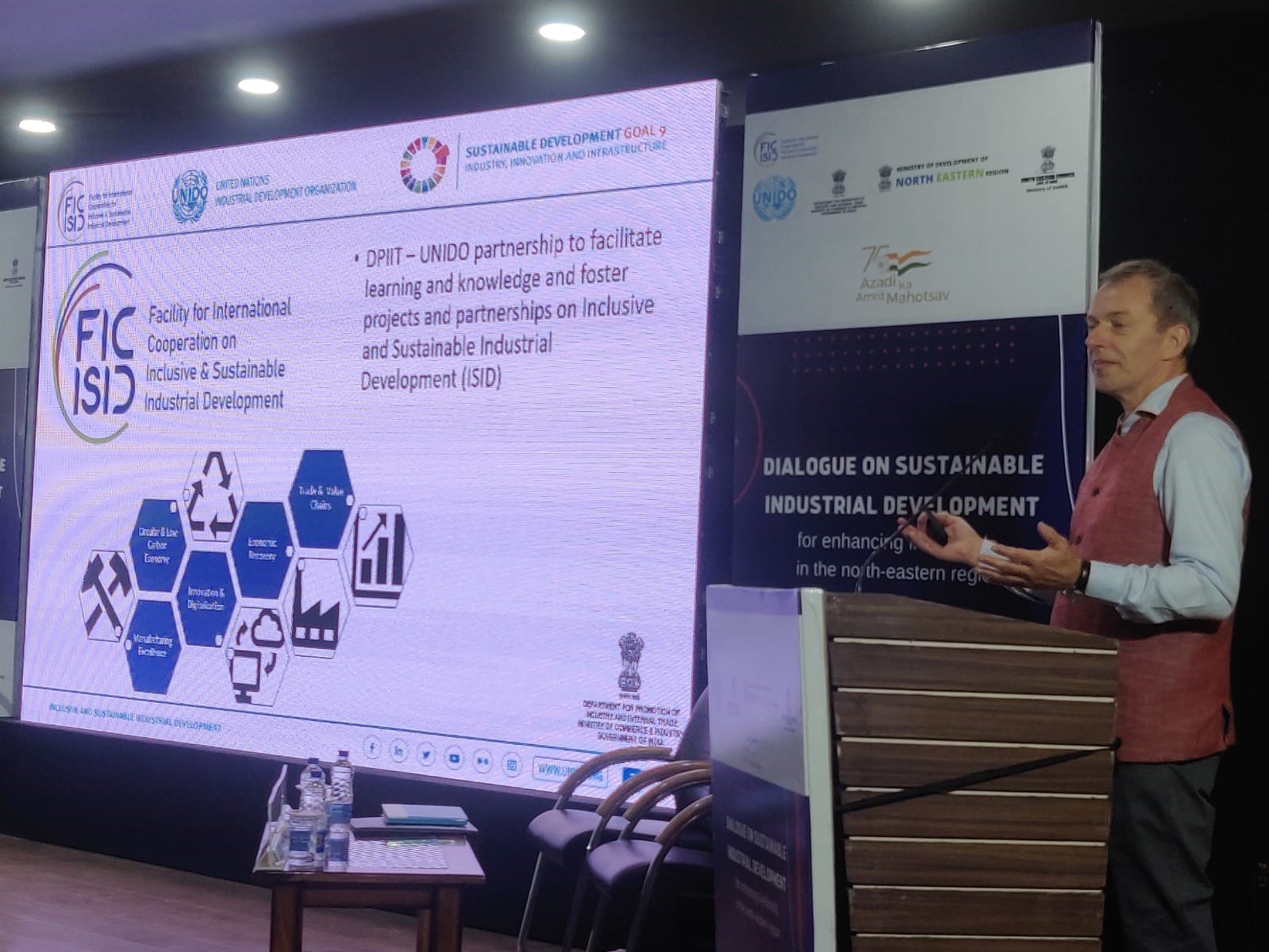 Dr. René Van Berkel, UNIDO Representative, Regional Office India drew attention to the need to catalyze partnerships, knowledge, and finance to support the north-eastern states and transform them into an industrial hub. He said, "Our aim is to improve livelihoods in the north-east through development and realization of sustainable products and services with inclusive value chains that create jobs, incomes, investment and trade, and that conserve natural, cultural and other local available resources." Outlining the approach, he said, "We aim to do so by developing new products, services and value chains, making sustainable use of locally available resources, by bringing together target communities, local entrepreneurs, investors and other market partners for production and trade of new sustainable products and services, by nurturing entrepreneurship, skills development and craftsmanship in target districts, and by leveraging investments and financing with business and market plans for new products and facilities."
Dr. Van Berkel recommended creating processing facilities, which he said, will incentivize primary production benefiting communities at large. As a way forward, he added that entrepreneurship was needed to connect region's resources to markets, set up value chains and facilities, and attract investment and financing.
A series of three panel discussions followed the introductory session. The first panel discussion on 'State-level Opportunities and Challenges' enabled exchange of ideas on which industrial strategies have worked in the north-eastern region and which have not; opportunities available for further diversification and expansion of existing industries and bottlenecks faced for establishing new ones. Addressing the panel discussion, Ms. Anuradha S Chagti, IAS, Joint Secretary, Ministry of DoNER said, "We need to have a strategy and action plan for the region. It's important to understand how each of the states can work individually and together towards better industrial development."
The second session on 'Way forward for achieving sustainable industrialization in Northeast India' focused on the approach of assessing opportunities to develop a system and value chains, and build capabilities. It also sought to reflect on the high-impact opportunities that could make sustainable industrialization a reality.
The third session focused on 'Identification of Industrial opportunities for livelihood- Leveraging Finance and Innovation'.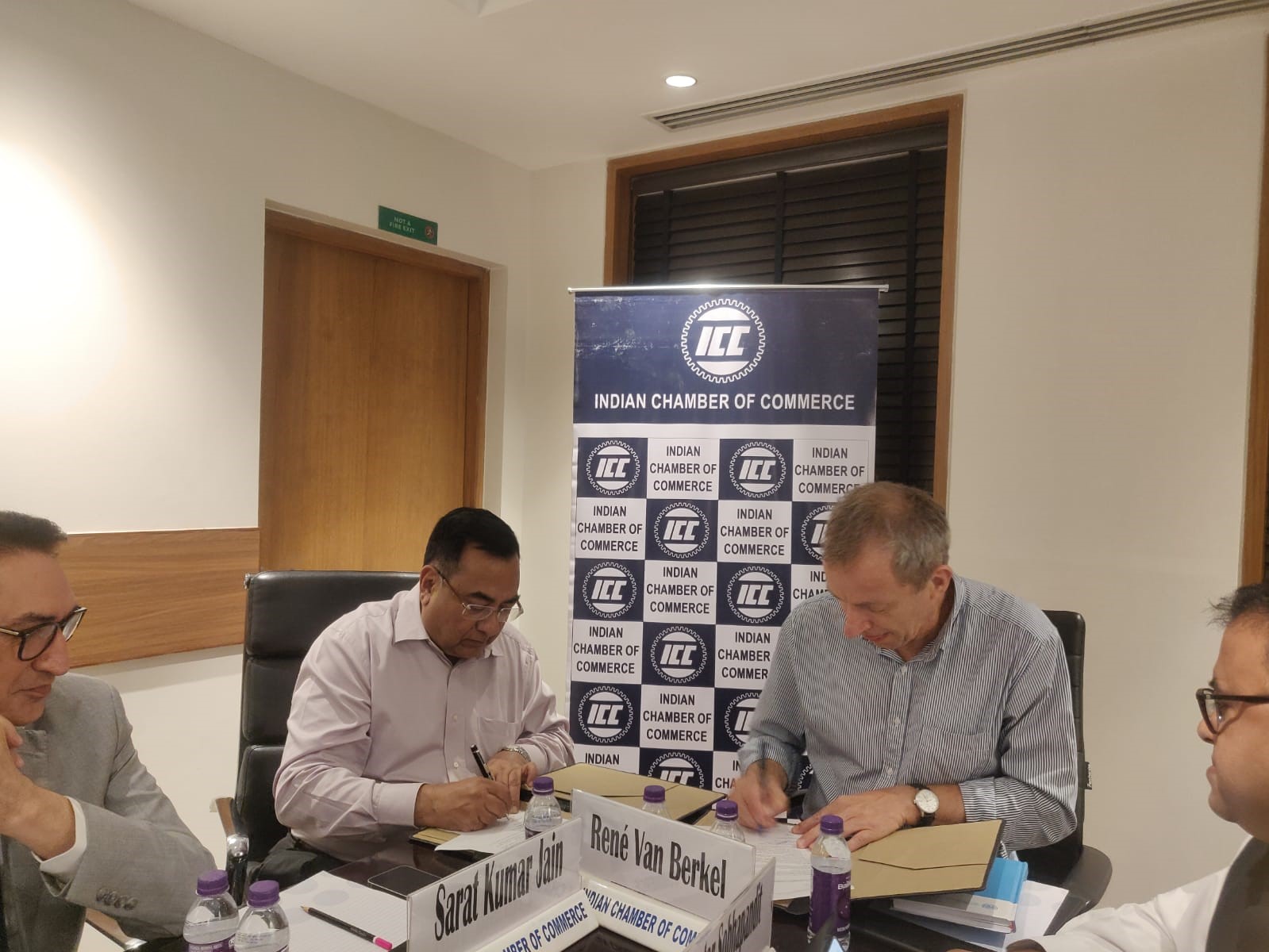 Following the policy dialogue, UNIDO and the Indian Chamber of Commerce discussed opportunities and challenges in food, health and tourism, and inked a letter of intent to collaborate on inclusive and sustainable industries in the north-eastern region.
Additional Resources
https://isid4india.org/coverage.php